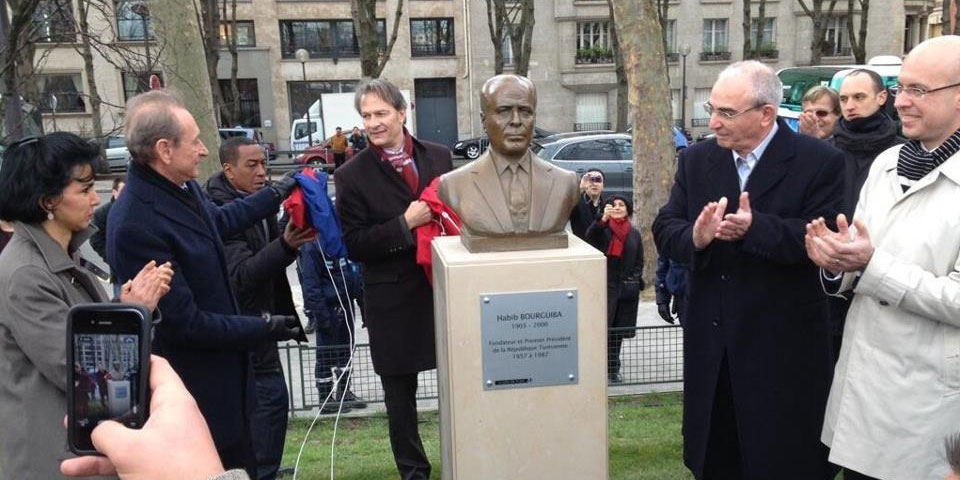 20 Mar

Unveiling the Habib Bourguiba statue in Paris

The mayor of Paris, Bertrand Delanoe, inaugurated this Wednesday March 20, 2013 and 57 years after Tunisia's independence, the sculpture of President Habib Bourguiba in the Esplanade that bears his name in Paris.

Relive the highlights of the mayor of Paris speech. A message of peace, tolerance and fraternity addressed to the entire Tunisian people.

Among those present at the event were Tunisia's ambassador in France Adel Fekih, Rachida Dati, mayor of the 7th arrondissement, and Pierre Hunt, founder of the Habib Bourguiba Remembrance Foundation.