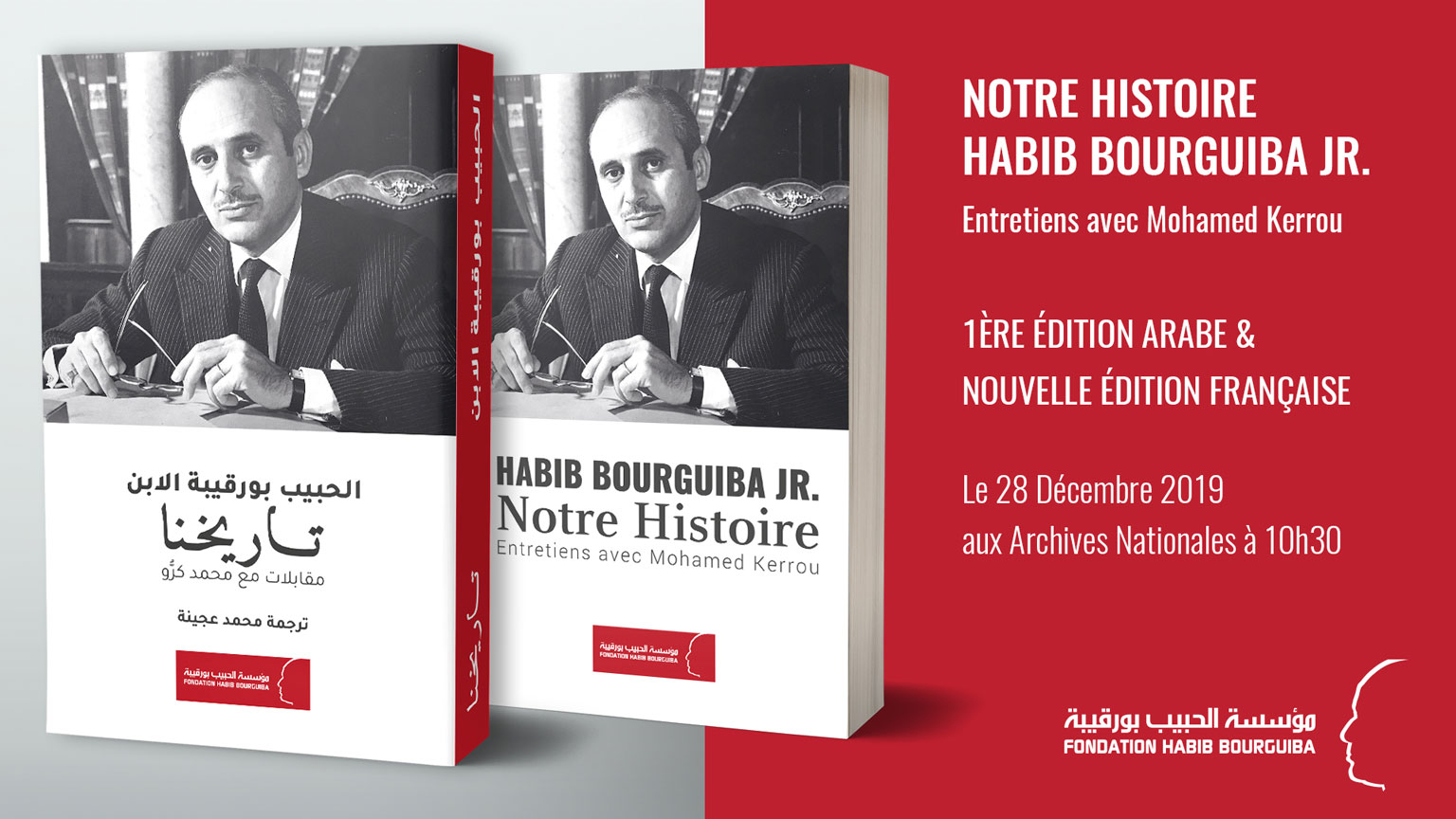 12 Dec

Presentation of the book "Notre Histoire" by Habib Bourguiba Jr. on 28 December 2019

In commemoration of the tenth anniversary of Habib Bourguiba Junior's passing, and while responding to public demand, The Habib Bourguiba Foundation announces the simultaneous publication of a new edition of his book "Our History" – interviews with Mohamed Kerrou – French version, and of the first edition of its Arabic version. The presentation of the works will take place at the National Archives, Boulevard April 9, 1938, December 28th, 2019 at 10:30am.

It is thanks to the combined efforts of a group of motivated and enthusiastic people, with the prior approval of Habib Bourguiba Jr and the considerable work done between 2002-2011 that the first edition of this book was born. Indeed,"Our story" was published by Ceres in 2013, four years after Bourguiba Jr, the author's passing, who wanted it to be, posthumously.